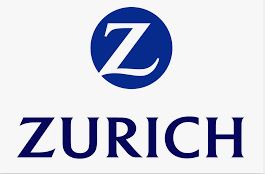 Customer: Zurich Spain
Application: Customer Experience. Loyalty
Sector: Insurance
Project
Since 2014, Zurich Spain has been sending its clients renewal information through a personalized video.

It includes the most relevant information about their contract.

The video incorporates contact and action buttons that strengthen the results of the communication.

The video is sent periodically, prior to the expiry of the policy.
Objective
Improve communication when renewing insurance policies.
Activate the company's image and reinforce its innovative positioning
Promote the use of digital channels and reduction of paper communications (paperless - ECO)
Keys
Ability to customize information by product, partner, or segments.
Automated and multi-product project.
Integrated in the communication flow.
Detailed monitoring of results by customer profile.
Results
TNPS increase of more than 15 points in the renewal.
+ 40% of customers who watch the video interact (click on other options/buttons).
+ 70% of customers watch the entire video
+ 25% check information several times
Stable +1.5pp improvement in customer retention
Email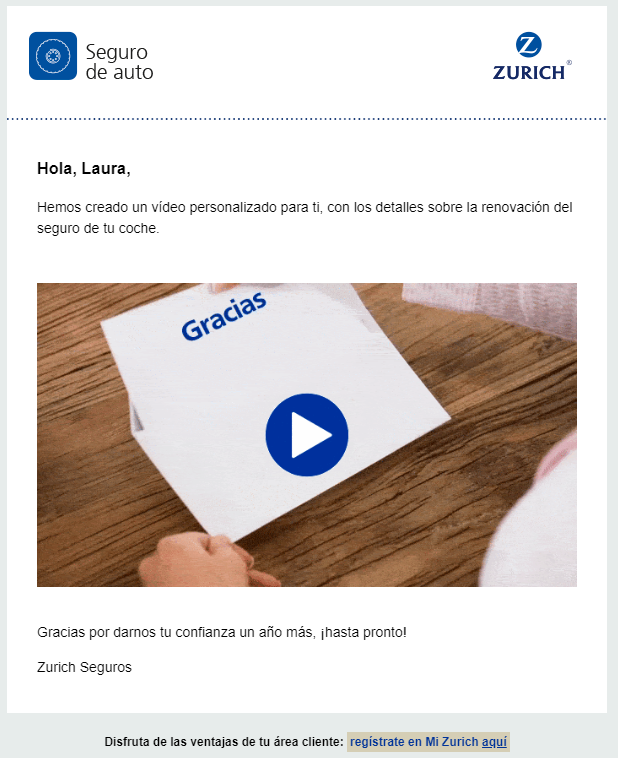 Landing page