Enhancing Each Customer's Experience

Use case: Welcome to new customers
Client:  Asisa, Health Insurance
Application:  Linking / Loyalty
Sector: Insurance
Project
Since 2017, a welcome video is sent to the company's new health clients.
The video is supplemented by contact buttons and a survey at the end of the video that allows you to learn from the customers' responses and to activate levers for continuously improving their experience
Objective
Improve the process of welcoming new clients into the company.

To remind customers of the services available to them and which they can enjoy with their insurance. 

Explain the support channels available to policyholders
Keys
Ability to customize information by customer, channel and product.

Adaptation of the scenes to the profiles of each family, freelancers or singles.

Tracking the clicks on the landing page buttons and on the video.
Results
96.6% of customers who receive the video rate it very positively as a communication channel.

78% watch the video on their mobile 

80% of the clients watch the video until the end.
Email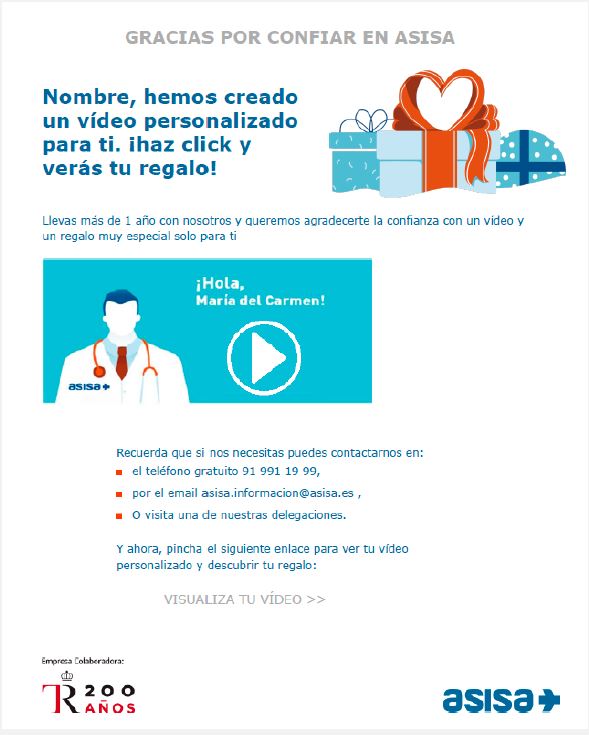 Landing page